Deptartment of Human Rights and Politics — UNESCO Chair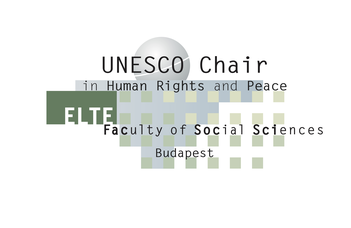 On 2 February 2008 an Agreement between UNESCO and ELTE University was concluded to establish a UNESCO Chair in Human Rights at the Faculty of Social Sciences. The purpose of the Chair is to promote an integrated system of research, training, information and documentation in the field of human rights. It serves as a means of facilitating collaboration between high-level, interna-tionally recognized researchers and teaching staff of ELTE University and other institutions in Hungary.
The objective of the UNESCO Human Rights Chair is to contribute to the professional education of social scientists in the field of human rights and to increase awareness of human rights problems in the general public.
In the light of the good results achieved by the UNESCO Chair in Human Rights and Peace at ELTE Faculty of Social Sciences on 21 August 2015 UNESCO agreed to renew the below-mentioned Agreement for an additional period of four years until February 2019.
The Chairholder between 2008–2015 was Professor Gábor Halmai, between 2015–2018 Associate Professor
Kriszta Kovács
. Since 2018, the Chairholder is Professor
Balázs Majtényi
.
| COURSE | DOWNLOAD |
| --- | --- |
| Postgraduate specialist training program on international human rights: courses and requirements | DOC |
| ELTE TáTK training program on international human rights | DOC |