National Higher Education Scholarship 2021/22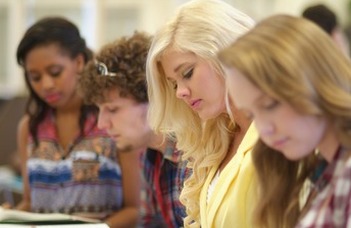 For English content, please scroll down.
HU—A kiemelkedő tanulmányi eredményű és szakmai téren kimagasló teljesítményt nyújtó hallgatók részére az oktatásért felelős miniszter a 2020/21. tanévre nemzeti felsőoktatási ösztöndíjat adományoz.
Az ösztöndíj 10 hónapra szól. Csak a 2021/22. tanévben kaphatja meg a nyertes pályázó, ha aktív hallgatói jogviszonya lesz.
Beadási határidő: 2021. július 5.
A beadás helye: Neptunos kari kérvényen, ami 2021. június 7-től lesz elérhető "TáTK nemzeti felsőoktatási ösztöndíj pályázat 2021/22" néven
Letölthető dokumentumok: Pályázati kiírás
EN—For the academic year of 2021/22, students with excellent academic/professional resulsts are enitled to apply for higher education scholarship awarded by the Minister for Education.
The scholarship is given for 10 months. Only those will be given the scholarship who have active status for the next academic year.
Application deadline: July 5, 2021
The applications should be submitted via Neptun. The request titled "National Higher Education Scholarhip 2021/22" will be available from June 7, 2021.
Downloadable documents: Call for applications