Available services of our Library during closure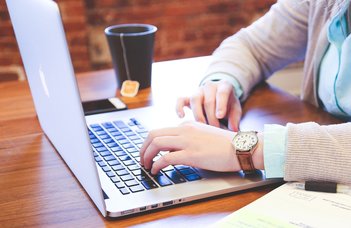 Dear Readers!
Our Library will be closed for an indefinite period from 11th November 2020.
Our customer service is available during the closing time by email: konyvtar@tatk.elte.hu
Document rental and retrieval
Students and staff of the Faculty may borrow or bring back documents at a pre-arranged time.
(Ordering documents and making an appointment: konyvtar@tatk.elte.hu)
Subscribed databasese
(You can find information about accessing ELTE databases and e-books from home: in writing, on YouTube.)
Free content
The Library's collection of digital content
https://www.netvibes.com/nemedideneskonyvtar
The purpose of this collection is to provide our users with an orientation point where they can access electronic sources with filtered, relevant content.
The structure of the collection:
literature research - libraries, research community networks, reference manager applications
databases - freely available databases, databases subscribed by ELTE, other databases
journals - direct websites of Hungarian and foreign language journals, with descriptions given where there is a freely available archive
Thematic collections (currently: minority sociology, economics, cultural anthropology, international studies, political science, statistics, sociology, social work, social policy, gender) - here you can find special institutions / organizations, digital books, blogs, websites.
We are constantly updating the content of the page.
Other informations can be found on Facebook.
Thank you for your understanding!