Senior Lecturer Zsófia Kollányi in the 'WE Health' Project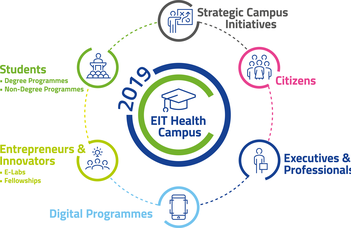 Zsófia Kollányi, assistant professor of ELTE Faculty of Social Sciences has been given a chance to participate in "Empowering Women Entrepreneurship in Health Innovation (WE Health)" project.
The project "
WE Health
" is a strategic project of the EIT Health CAMPUS Programme started in 2017. This initiative aims to enhance the participation of women in health innovation and entrepreneurship activities by providing capacity-building specifically tailored to their needs and by inspiring and supporting them to advance their professional careers.