Sociology in Global Perspective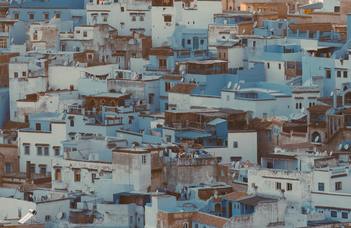 ELTE Faculty of Social Sciences is organising a monthly open lecture series for the growing international student community. The aim of the series is to provide opportunity for introducing current social issues from all around the world.
Where?
Online. Please get to the online conference room via this LINK.
When?
November 29, 2021—4 p.m.
The seminar Programme is as follows:
16.00 hrs – Presentation by Essarraoui Sofyan on "Protests in Morocco: Rif movement as a case study"

16.45 hrs – Floor Open to questions and Critique
Protest in Marocco: Rif Movement as a case study
Morocco is one of the countries in westernmost Africa, which has always been distinguished thanks to its political and government system. It is one of the oldest monarchies in the world whose reputation goes beyond its borders. Ever since its dependence from the French-Spanish colonizers, it has undergone fundamental changes not only politically, but, more importantly, in terms of the legislation. However, despite the significant enhancement it achieved on all the walks of life, Morocco is still faced, as is reflected in the past years, with tremendous issues among which are protests.
Hence, this presentation will shed the light on the latest massive protest in Morocco called The Rif Movement, that has attracted unprecedented attention internationally. Unlike previous protest, The Rif Movement has posed a real challenge to the Moroccan system not only in its nature, but also in its duration which lasted for a year. Hence, the ultimate objective behind this presentation is trying to cast light on the incentives, processes and the effects on such protest politically as well as socially.
Everyone in the Faculty of Social Sciences is most cordially invited to attend.
There is no need for registration at this time, this is an open event.
Please direct any enquiries to mandilwar.sumit@gmail.com.