Contacts – Doctoral School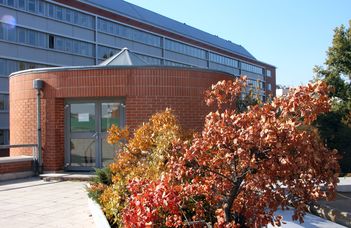 Due to the pandemic situation, the
ELTE Doctoral School of Sociology
's administration's office is closed until further notice. You can reach the office via e-mail or phone:
from Monday to Thursday 8:30 am–4:30 pm,
on Friday 8:30 am–2 pm.
All documents—
other than invoice requests
, which must be posted to the Doctoral Scool of Sociology, addess: 1117 Budapest, Pázmány stny. 1/a, 7.90—can be scanned/phone-scanned and sent electronically to
doktori@tatk.elte.hu
. Students are expected to save the original copy of the scanned document and hand it to the administrators when possible.
The distance learning will start on March 23rd, please contact your teachers with questions regarding this.
Head of Doctoral School
Rudas, Tamás, professor, programme director
Doctoral School—administration
With questions related to administration matters, please turn to:
Dezső, Alexandra, administrator
Phone: 372-2500/6705
E-mail: doktori@tatk.elte.hu
Office: 240
Address: 1117 Budapest, Pázmány Péter sétány 1/A
Murányi, Yvett, administrator
Phone: 372-2500/6650
E-mail: doktori@tatk.elte.hu
Office: 240
Address: 1117 Budapest, Pázmány Péter sétány 1/A
Secretary of the Doctoral Scool and the doctoral programmes
With questions related to training and dissertation, please turn to:
Koltai, Júlia, secretary of the Doctoral Scool and the English-language Sociology Programme