Erasmus
Erasmus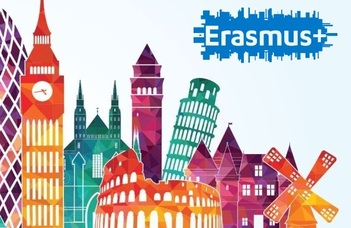 Our faculty has been involved in the Erasmus programme, the most important mobility programme, since 1996. Nowadays we have bilateral agreements with more than 60 universities all over Europe giving students, teachers and administrative staff the opportunity to attend partner institutions. We send approx. 80 students to our partner universities every year,and receive more and more incoming students each year.
APPLICATION PROCESS
1. NOMINATION BY THE SENDING INSTITUTION
To be an exchange student, you must be selected by your home institution. Once you are selected, your home coordinator has to nominate you. Faculty of Social Sciences accepts online nominations.
Please nominate your students here!
| | | |
| --- | --- | --- |
| Semester | Nomination deadline (sending instituition) | Registration deadline (student) |
| autumn semester | 10th May | 30th May |
| spring semester | 10th November | 30th November |
2. REGISTRATION BY THE STUDENT
After you were nominated, you will be informed via e-mail about the application process.
Step 1: Fill in the online application form
Step 2: Prepare your study plan (preliminary list of courses you wish to study at ELTE, not the Learning Agreement) and send it to the international@tatk.elte.hu e-mail address as an e-mail attachment (pdf or doc format).
You should choose two-thirds of your courses from Faculty of Social Sciences, the remaining can be chosen from other faculties (10 ECTS)

The exact timetable contains date, time and place of the courses will be communicated in the beginning of each semester. Therefore, the study plan is considered as a preliminary list that can be modified.

Your home institution specifies your workload. They usually require you to gain 30 ECTS credits per semester, but it can differ according to your university's requirements.

Undergraduate students (BA/BSc) are not entitled to choose MA programmes' courses.

If you wish to follow courses in Hungarian, please contact us via e-mail.
TO-DO'S BEFORE YOU ARRIVE AT ELTE
If you have been accepted at Eötvös Loránd University, Faculty of Social Sciences, you can start to organize your stay in Budapest.
The exact timetable contains date, time and place of the courses will be communicated in the beginning of each semester. Therefore, you are allowed to modify your Learning Agreement during the semester, according to your final course list chosen at ELTE.
TO-DO'S RIGHT AFTER YOU ARRIVE AT ELTE
Meet your mentor (optional)

Personal registration (details are sent via email)

Attend on the faculty organized Orientation Day (details are sent via email)

Register for your courses via Neptun (details are sent via email)

Get your residence permit card (for non-EEA students)

Request a (temporary) student ID

Attend the Orientation Week's programmes

Read more information: University life 
WHOM TO CONTACT IN CERTAIN CASES

Issue

Responsible office

Contact

Learning Agreement

Certificate of Arrival

Closing documents at the end of semester

Certificate of student status

International Office of TáTK

international@tatk.elte.hu
AT THE END OF YOUR MOBILITY
Your closing documents (transcript of records, certificate of attendance) can be prepared only after you have completed the following steps.
Check your grades in the Neptun at Exams/Taken exams and at Studies/ Gradebook by choosing the current semester.

Please check in the Neptun/Finances and fulfil payment obligations if you have, because transcript of records cannot be issued in case of outstanding balance. How to pay your fees.
Final step is to fill in a questionnaire (you will receive its link via e-mail in June/December). You can indicate here that you wish to collect the closing documents (certificate of attendance, transcript) personally or it is enough to receive via e-mail.