Academic Registrar's Office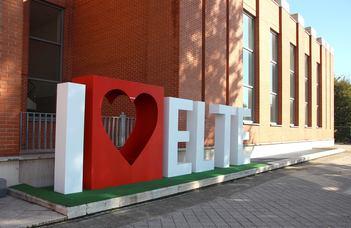 Contact
Address: 1/A Pázmány Péter sétány, Budapest, H-1117
Phone: +36-1-372-2921
E-mail: th@tatk.elte.hu
Office hours:
Monday: 10:00–13:00
Tuesday: 13:00–16:00
Thursday: 9:00–13:00
Friday: 9:00–12:00
ALBERT Norbert, academic registrar
office: 6.54.B
phone: +36-1-372-2500/6836
e-mail: albert.norbert@tatk.elte.hu


Health Policy Planning and Financing MSc (master's, English and Hungarian);
ethnic and minority policy (master's, English and Hungarian);
international studies (bachelor's and master's English);
cultural anthropology (master's, English);

applied economics (bachelor's, English and Hungarian);
sociology (bachelor's English and Hungarian from 2019.)

VÉGSŐ Gábor, Chief Counsellor Academic Registrar
office: 6.54.A
phone: +36-1-372-2500/6437
e-mail: vegso.gabor@tatk.elte.hu
BERTHÁNÉ BOROS Tünde, academic registrar
office: 6.55
phone: +36-1-372-2500/6694
e-mail: berthane.tunde@tatk.elte.hu
VÉKONY Edit, Head of the Office
office:: 6.56
phone: +36-1-372-2921
+36-1-372-2500/6837
e-mail: vekony.edit@tatk.elte.hu
NEPTUN
Neptun is used for academic administration (e.g.: registering for courses and exams), finances and communication. The login name and the password, which can be changed later, are sent to students before the start of the semester by e-mail. You can find a step-by-step guide below:
ELTE Neptun Step-By-Step Guide

CooSpace
CooSpace is a system used to expedite communication between students and lecturers and is used to share electronic teaching materials and to complete tests. You can log into the system with your Neptun code and password.
When you open the page to log in, please choose the "Central login" surface. You will need your Neptun code and your Neptun password.
Documents & Regulations
For the academic and other university-level regulations, please click here.
The faculty-level documents and regulations you can find below: