Erasmus+ Student Mobility – 2020 Early Fall Submission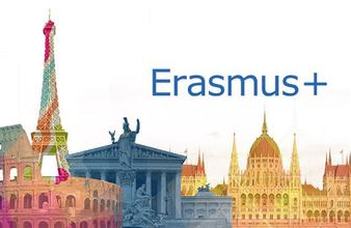 If you are an international student enroled on a full degree program at ELTE and want to be an exchange student abroad, this call for application is for you. Stipendium Hungaricum and Young Christian Scholarship holders are entitled to apply only for 'Traineeship abroad after graduation' in their last semester, when still have active student status at ELTE.
ERASMUS+ SCHOLARSHIP
Within the Erasmus + mobility framework, it is possible to partake in study and internship mobility programs until the 30th of September 2021.
Please find the detailed calls for applications here. We kindly ask you to read it carefully.
Applications should be submitted onto the NEPTUN platform AND via e-mail to the International Office of Faculty of Social Sciences (international@tatk.elte.hu)
List of partner universities is available in the Neptun platform.
Deadline for submitting the application: 5 October 2020, 20:00
OBLIGATORY DOCUMENTS
application form
The signed form must be sent to the international@tatk.hu e-mail address. We accept only electronically filled application form.
motivation letter with study plan (in the language of the studies)
There is no specific form. It must include your motivation for participating in the Erasmus program and the provisional list of courses you intend to study at the foreign university. There is no need to submit study plan for each university you are applying for, so please prepare only one document.
CV (in the language of the studies)
transcript of records of previous semesters (issued by the Academic Registrar's Office)
copy of diploma (if you are an MA or PhD student)
OPTIONAL DOCUMENTS
for non-Hungarian students: copy of the registration of permanent residence permit or the copy of the residence permit or the copy of the refugee status;
certificates of active participation in the Student Union or any other organization (HÖK, ESN, OTDK stb.)
EVALUATION OF THE APPLICATIONS
Submitted applications are evaluated by the faculty's Foreign Committee, based on the evaluation criteria.
The full list of the accepted students will be approved by the Students and Staff Mobility Committee expectedly in October 2020.
Supported students will be informed via Neptun message not later than 3 weeks after the Committee's decision. (To see the result you have to login to Neptun.)
All the applications for internships submitted later will be approved by Students and Staff Mobility Committee every 2 months, thus it is still possible to apply for Erasmus+ traineeships after the 5th of October.
USEFUL LINK
https://www.elte.hu/en/outgoing-mobility/erasmus