Nemzetközi kapcsolatok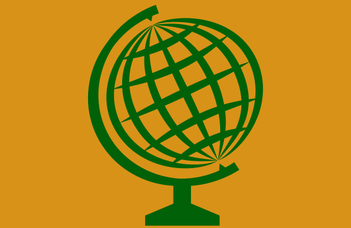 The Doctoral School is member of several international academic cooperation, which are the followings:
The Erasmus Programme (European Community Action Scheme for the Mobility of University Students)
The program provide opportunities for students on PhD level to study abroad, and also host incoming students to take courses at the Doctoral School of Sociology at the ELTE.
The European PhD in Socio-Economic and Statistical Studies
The European PhD in Socio-Economic and Statistical Studies is an international, interdisciplinary graduate programme in which nine partner universities are cooperating. After the completion of the programme the doctoral degree Doctor Europaeus is awarded.
European Graduate School for the Social Sciences
International Doctoral Seminar in Social Sciences, Telč, Czech rep. Organized by Faculty of Social Studies, Masaryk University, Brno. PhD students in sociology, political science, European studies, public policy (or public economics), social policy and social work, media studies, social psychology and other social sciences from universities associated in EUSOC are invited to submit their papers to the next EUSOC international seminar.
The European Crossdisciplinary Doctoral College of The Social And Human Sciences (SHS)
The aim of the cooperation is to develop structured exchanges of doctoral students, either jointly directed or jointly supervised, between the partner establishments; the promotion of good practices in regard to doctoral supervision; the development of close collaborations in terms of research, beyond the doctoral level, involving a crossdisciplinary scientific community.
European Identity, Cultural Diversity and Political Change Marie Curie Actions – IRSES 2014-2018
Proposal Acronym EUinDepth: The proposed research project brings together 8 European universities and research centers from France, Germany, United Kingdom, Portugal, Italy, Belgium, Poland, Hungary (EU MS countries), Moldova (AC) and 7 participant institutions from Russian Federation (third country). It builds on existing cooperation in frame of international networks and associations of European Studies and will enhance the already active collaboration in the fields of European identity and cultural diversity. The establishment of this staff exchange program will in addition promote and strengthen the complementarity of the participants involved and will boost collaborative research activities.
CiCe (Children's Identity and Citizenship in Europe) is an Erasmus Academic Network
Children's Identity and Citizenship in Europe is an Erasmus Academic Network, supported by the European Commission's Lifelong Learning Programme.
The network integrates about 100 higher education institutions, from 30 countries in Europe. The aim of the network to build a cooperation and to share an interest in the way in which children and young people learn about citizenship in the European context, and how they construct their identities. The network helps to create a European approach to these matters as part of a European Higher Education Area. Every year the network organizes a summer school for young graduate and post-graduate students where students share their research experiences in the field of identity and citizenship of young people. The summer school counts on the participation of students from our doctoral school.