Research
Research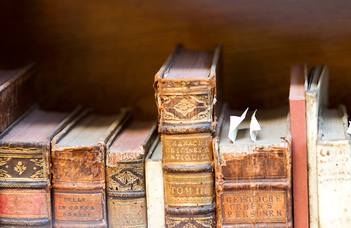 Eötvös Loránd University is one of Hungary's largest and most prestigious universities and is home to the country's only independent Faculty of Social Sciences. In keeping with the high quality of the Faculty's educational programmes in the social sciences (e.g. in sociology, social policy, social work, international studies, cultural anthropology, etc.), the Faculty's research is also of a high quality. The scientific activities of the Faculty are primarily focussing on basic research activities and have a broad interdisciplinary basis.
The Faculty's Research Groups listed below are flexible academic research and development laboratories that are building on the Faculty's tradition of establishing research cooperation. They are very much interdisciplinary in nature, as members come from various institutes and disciplines, often involving master or doctoral students and external researchers. The research groups have strong links with national and international academic communities, researchers and partner universities, as well as stakeholders beyond academia in e.g. supporting evidence-based decision making for governmental, non-governmental, and business organisations.
If you are interested in a cooperation with the Faculty, you can contact the Faculty's Office of Science Policy and Research Management at research@tatk.elte.hu for an enquiry, or you can also contact one of the existing research groups listed below if your interests match.